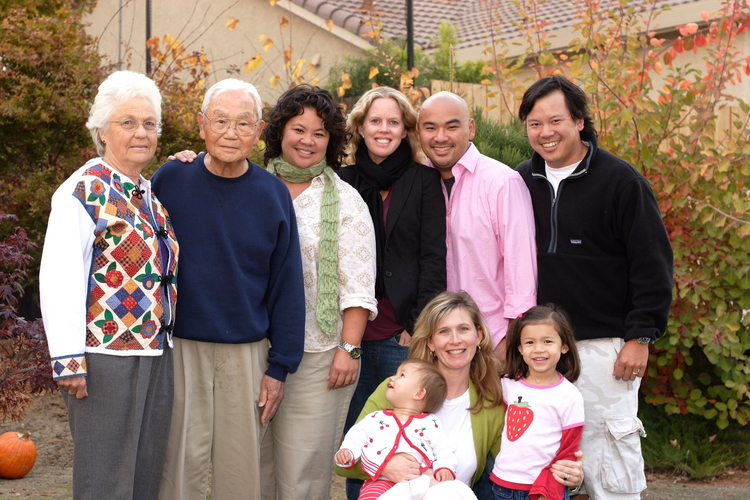 this was a little family action from our trip to see gramps and bettie. it was a great visit, although i think gramps is getting really hard of hearing. we either had to yell, listen to bettie answer the questions or watch gramps just smile. i really hate watching people age.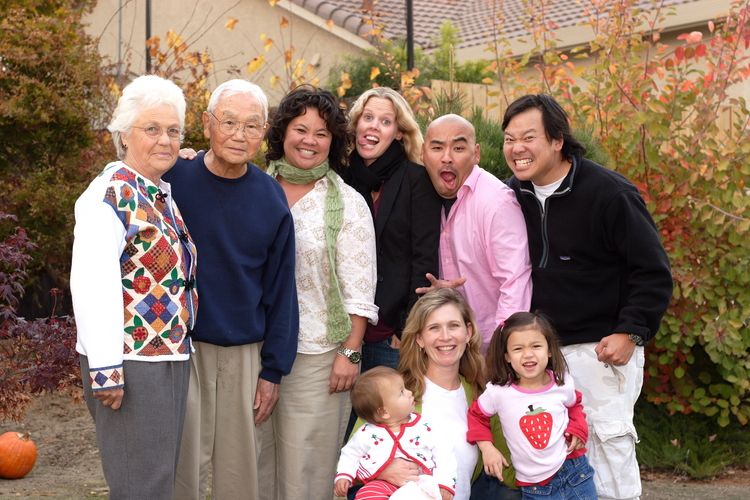 here is a funny shot of almost everyone making a funny face. it was pretty funny in retrospect. i think kenz is trying to figure out what everyone is doing. well, maybe half the crowd is trying to figure it out too.
question of the day: long hair or short hair?