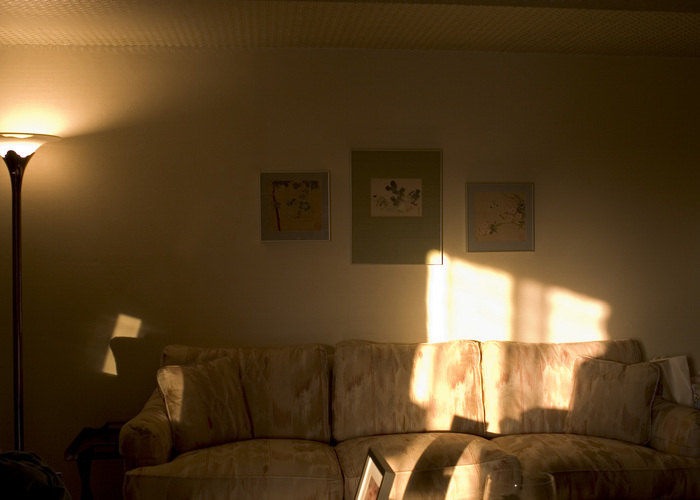 the living room in my parents house is one of those magical rooms growing up. i have memories of afternoon sunlight streaming through the sliding glass door (which i ran through) illuminating the specks of dust floating through the air. i can remember playing legos for hours in that room. it is also the room where my childhood friends and i would sleep on the floor and pretend that we were on the moon. why? well, because there were these little stars that were imbedded into the asbestos, cottage cheese ceiling. that's right. you know what i'm talking about. now it is the magical room that we spend all our precious holidays in. well, that is about to change.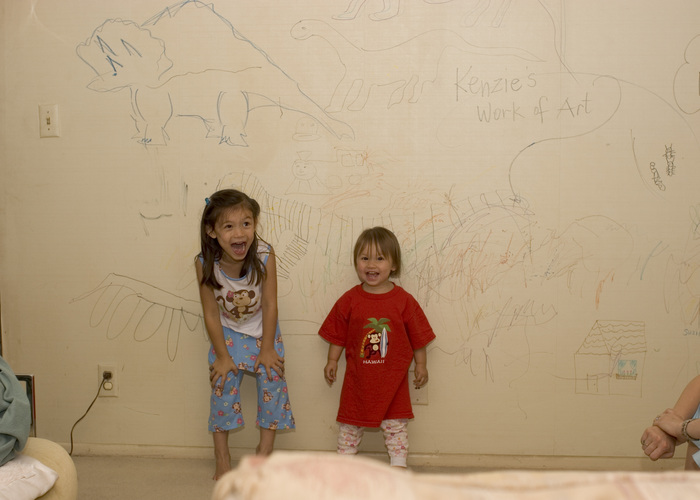 the wall is coming down. by the end of this week the wall will be no more. nama and papa's home will be forever changed. the girls left their mark on the wall before the big day. it was good times. the wall may be coming down, but i'm glad we will always have the memories.
question of the day: growing up, what room in your parent's house was your favorite?