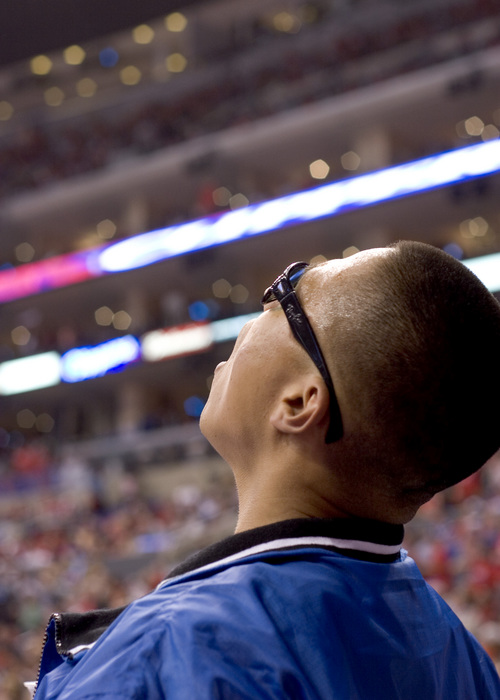 since we are in the midst of the nba finals, here is a clipper fan. he was hilarious. i think he spent more time waiting in line to buy 12 dollar beers than watching the game.
but funnier that that is what i did tonight. after the girls went down to bed i pulled out my new toy. thanks to mr. james o koopmans. i am now an owner of one of these it is way overkill for our little patio. i will be the first to admit it. however, it is enjoyable to use all the same. it makes short work of cleaning up all the little leaves that fall into our patio. it picks them up and blows them right over the wall. no questions asked. i'm not to sure how happy our neighbors will be or for that fact the gardeners that will have to clean up my mess. it's not that bad. really, it's not.
question of the day: will the u.s. get any points at all?