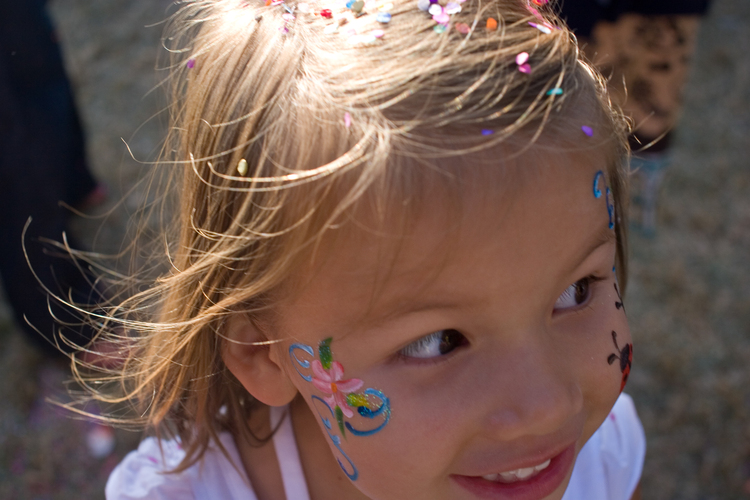 our little kenzer is 4. this pretty much sums her up. full of joy, laughter and life. her love is infectious and vivacious. her hugs are filled with might and shake. she will make you laugh with her manner and her words. she is our little kenzer.
on friday we were driving to vieja valley to drop sissey off and we were all singing coldplay's viva la vida. there is one line that says, "i used to rule the world." kenz piped up, "he doesn't rule the world. god rules the world." that's right kenz. you preach it.
happy birthday to my, to our little kenz!